As the days get shorter and the nights get colder, even the happiest people face the prospect of the winter blues. By mid-winter, many of us experience mild depression, low energy and lack of motivation.
This year, consider Cesario Builders to tackle a couple of home remodeling projects. Not only will you distract yourself from the cold reality of winter, you'll often add value to your home which is reason enough to be happy!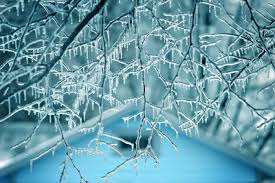 1. Warm it up. Just because it is winter, you don't have to be uncomfortable. Radiant heat flooring is a perfect way to combat those cold tile or stone floors and enjoy the coziness!
2. Spruce up your kitchen. The kitchen is the center of the house, and your family probably spends a lot of time there in the winter. Make your kitchen more welcoming by redesigning your kitchen with new cabinets. Take it a step further with new quartz countertops which is all the rage right now!
3. Add color. Trade in your white walls for a splash of color! This year's trendy new colors are in the hues of blues, greens, purples, and even pink!
4. Let the light in. Nothing battles the winter blues like natural light. Install something like a dome skylight in dark, closed-in rooms. Dim hallways and bathrooms lacking windows are good prospects for added natural light. Today's efficient skylights resist leaks and prevent heat loss, and added UV protection prevents carpet from fading.
5. Improve the view. Even summer sun-lovers can enjoy a winter landscape from inside a warm, cozy house. Replace a small window with a larger bay window, and welcome the winter sun. Invest in an indoor fountain, which will provide the soothing sound of flowing water while adding natural moisture to the dry winter air.
Remember, a dash of color and light will go a long way toward perking up your home and your mood, banishing those winter blues along the way and Cesario Builders can help with all of your remodeling needs!