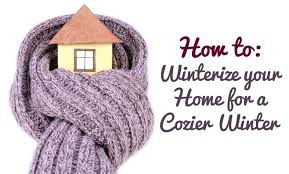 Are you ready for cold weather?
Thanksgiving is right around the corner, and it's cold enough to turn the heat on in Chicago this year. I can guarantee the Windy City's weather is going to get worse before it gets better. Make sure your house or condo is prepared for winter by keeping cold weather out and warm air inside with these simple home weatherizing steps.
Inside your home
Clean, inspect, and service your heating units. Sweep away debris around the units, visually inspect for damage, and replace filters. Most HVAC Service companies like www.rapidrepairexperts.com would recommend a yearly service, in addition to regular self-maintenance, to maintain the efficiency of your heating and cooling units. Once the really low temperatures and snow hits, it's usually too late to get a timely service call, so CALL NOW to schedule your visit.
Take window AC units out, clean them and store them for the winter. Drain AC water lines of central cooling units and turn off the cooling system. If a separate system than heating, consider making an appointment NOW for early spring HVAC maintenance. You can always call up companies like CJS Heating and Air to get the help you need with your heating and cooling system.
Repair or replace any broken glass or seals in windows. Recaulk all trim areas where caulk has peeled or cracked. Replace or install weatherstripping to areas where cold air is able to enter your home.
Insulate any pipes that are exposed to potentially freezing temperatures.
If you have a fireplace, clean the chimney, check that the damper works properly, and consider installing a chimney cover to keep out rodents and nests. If you're looking to convert to gas heat, you might want to check out something like Air Now to help you stay warm this Winter.
Test all smoke detectors and carbon monoxide detectors and replace batteries if needed.
Prepare an emergency kit for winter power outages with a flashlight, candles & matches, utility company contact information, blankets, and bottled water.
Outside your home
Clear all gutters and downspouts of leaves and debris. Make sure downspouts lead water away from your home. If water is pooling near the foundation, install spout extensions to lead water away from the structure.
Replace or fix any missing flashing or loose shingles on the roof.
Remove dead plants, branches, leaves and debris from the perimeter of your home in order to keep animals and pests from nesting in or around your home and so you can inspect the condition of your exterior. If you do have any pests intruding in your home, it may be worth considering using a termite control Los Angeles firm, or one similar, to solve your problem before you carry on getting your home ready for winter.
Seal any cracks or holes in the foundation, steps, or outside walls.
Check outdoor faucets for leaks and drips and repair if needed. Turn off outdoor spickets for the winter. Drain garden hoses and store them under cover.
Make sure your snowblower is accessible and tuned up. Make sure shovels and ice picks are in working order and stock up on salt or ice melt in order to prepare for unexpected ice and snow.
By being prepared before winter hits, you'll be able to enjoy the holiday season by spending more time with your loved ones and less time worrying about home maintenance. Cheers to the new holiday season ahead!